GreenHome Institute - "Unlocking Customer Demand with "Peer Diffusion" Strategies" - Free CEU Webinar
location: www.eventbrite.com
start time: Mar 8, 2017 12:00:00 PM EST
end time: Mar 8, 2017 1:15:00 PM EST
About this Event
Event Details
Contractors can leverage the influence of peers on decision-making to broaden the appeal of energy upgrade investments. By promoting greater social interaction and social comparison around home energy upgrades, contractors can empower homeowners to share and show off their own home energy upgrade projects among their family, friends, and neighbors. This will help make these investments more visible, conversational, and experiential. As more homeowners see their peers investing in energy upgrades, the more likely they will want to "keep up with the Joneses" and make similar investments.
Informed by leading research and real-world examples, Rocky Mountain Institute (RMI) and Building Performance Institute (BPI) outline in a recent report the key elements of a "peer diffusion" strategy for contractors to promote social interaction and social comparison among homeowners around these home improvements.
Participate in this course in order to learn how deploying a robust strategy using online and in-person tactics to enable peer diffusion before, during, and after projects, contractors can help make energy upgrades a "must have" in homes and encourage increased investments.
Lessons Learned
1) Understand the importance of betting tapping into the influence of peers on homeowner decision-making in order to increase customer demand for home energy upgrades
2) Learn how to develop a robust "peer diffusion" strategy before, during, and after home energy upgrade projects in order to better engage with homeowners using in-person and online tactics
3) Learn about real-world examples of different peer diffusion tactics in action
4) Identify challenges and opportunities for contractors to increase their use of peer diffusion tactics
Continuing Education Units (CEUS)
GBCI
AIA(HSW)
NARI Green
Certified Green Professional (CGP)
AIBD
Certified GreenHome Professional (CGHP)
May be applicable to your state-based design or contractor license*
Instructor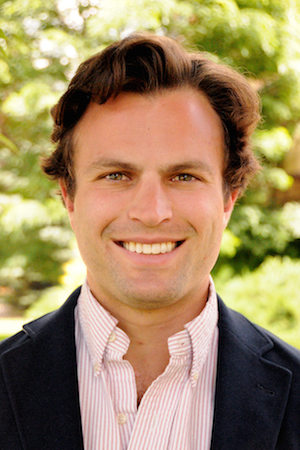 Doug Miller pioneers the global energy transformation to efficiency and renewables at Rocky Mountain Institute (RMI) by applying his expertise in environmental and behavioral economics to develop bold, collaborative market solutions. At RMI, he designs and convenes industry collaborations to scale clean energy investments-including Residential Energy+, an initiative he co-founded in 2015-and also develops action-oriented research. Prior to joining RMI, Doug served as an interdisciplinary researcher at Chatham House, Imperial College London, Carbon Smart, the Wharton School of Business, the University of Pennsylvania, and Oxford University-receiving numerous honors and awards.