The GreenHome Institutes - "National Association of Realtor's 2017 Sustainability Report Recap - How to Sell Green" - Free CEU W
location: www.eventbrite.com
start time: Oct 4, 2017 12:00:00 PM EDT
end time: Oct 4, 2017 1:15:00 PM EDT
About this Event
Event Details
Recent research points to continuous shifts in market interest as it relates to sustainability. This webinar highlights the REALTORS and Sustainability 2017 Report that points to market opportunities for a variety of industry professionals. This presentation will conclude 3 items:

Sustainability exists in all real estate markets.
Consumer trends are shaping the industry.
Room to grow, educate industries on variety of topics. But, we need your help to get there!
Lessons Learned
1. Why consumers want products and systems that make for a comfortable living space but also reduce energy costs
2. How to communicate and explain the benefits to buyers (e.g., cost savings, comfort, walkability)
3. How to harness existing resources to show the growing demand for eco-friendly homes, products and systems
4. The value of bridging industries to aggregate meaningful information and data
Continuing Education Units (CEUS)
GBCI
AIA(HSW)
NARI Green
Certified Green Professional (CGP)
AIBD
Certified GreenHome Professional (CGHP)
May be applicable to your state-based design or contractor license*
Instructors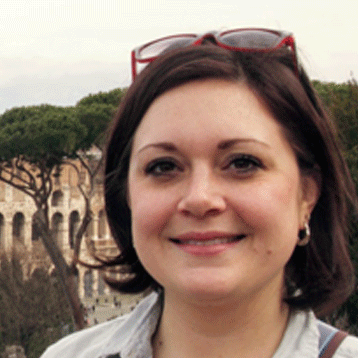 As Director of Sustainability and NAR's Green Designation, Amanda Stinton stays tuned into the shifts in industry trends related to sustainability. She educates members of the National Association of REALTORS and works with cooperating industry organizations to help increase engagement in sustainability, energy efficiency, resiliency, and home performance. She began at NAR with the launch of NAR's Green Designation in 2008 and has developed a personal passion for sustainability in business and life.

Through her work with NAR's Green REsource Council, she disseminates the most relevant information about high performance homes and sustainability in the real estate industry. Amanda helps coordinate the association's sustainability efforts and presents and communicates the benefits that come from the constant growth and overlap of sustainability and real estate.
Have questions about National Association of Realtor's 2017 Sustainability Report Recap - How to Sell Green - Free CEU Webinar?
Contact GreenHome Institute