The GreenHome Institute - "Comparing Residential Green Building Rating Systems Pt 2: Energy Program Baselines" - Free CEU Webina
location: eventbrite.com
start time: Nov 15, 2017 12:00:00 PM EST
end time: Nov 15, 2017 1:30:00 PM EST
About this Event
Event Details
Energy efficiency is the foundation of each of the rating systems. Most of the requirements and credits are found in the energy portions of the programs. Knowing your energy efficiency targets helps you know if the project budget will work and give your clients a sense of future costs for their budgets or tenant expenditures.
Lessons Learned
Learn the basic requirements and opportunities to reduce energy in green certifications

Know where to get more information energy ratings, labels, and credits

Articulate which energy program(s) make sense for your clients based on foundational goals.

See how you can use energy model to score green points, reduce costs for clients and surpass the codes
This session is part of an on-going series so if you missed one go to the series page on our YouTube Channel to get caught up before watching this session.
Continuing Education Units (CEUS)
GBCI
AIA(HSW)
Certified Green Professional (NARI & CGP)
AIBD
Certified GreenHome Professional (CGHP)
State Architect / Builder License may be applicable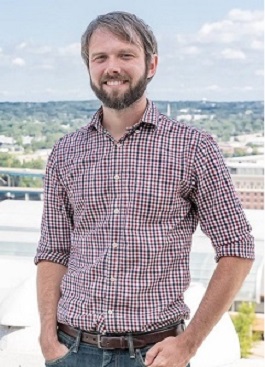 Instructor
Brett Little
Brett is a graduate of the Aquinas College Sustainable Business Bachelors Program and serves as the Executive Director of the GreenHome Institute. He enjoys helping homeowners, builders, architects, and developers find more sustainable and healthier ways to build or remodel, BETTER. Brett has sat on the board of the USGBC - West Michigan Chapter since 2012 and lives in West MI with his family.
Have questions about Comparing Residential Green Building Rating Systems Pt 2: Energy Program Baselines -Free CEU Webinar? Contact GreenHome Institute