The GreenHome Institute's - "Can we build fast, offsite, right sized and foam-free homes that perform better?" - Free CE Webinar
location: https://www.eventbrite.com
start time: Jan 9, 2019 12:00:00 PM EST
end time: Jan 9, 2019 1:00:00 PM EST
About this Event
Event Details
The construction industry as a whole is evolving. Consumers are not only demanding the most efficient spaces to live in, but developed in a way that integrates the shared economy - the sharing an investment - in this case a house, to reduce the total cost of ownership and in some cases, not having to invest anything into a home - and simply share part of someone else's healthy home.
On top of that, we can now produce entirely foam free structures that keep water out, heat in and can be put up in the most extreme weather conditions faster.
Continuing Education Units (CEUS) 1 hour in

Green Building Certificate Institute (GBCI)
Building Performance Institute (BPI) NonWholeHouse
American Institute of Architects - AIA (HSW)
Certified Green Professional (NARI & CGP)
Certified GreenHome Professional (CGHP)
AIBD
State Architect / Builder License may be applicable
Lessons Learned

Articulate the minimal acceptable space for right-sized living
Review how a shared space reduces costs
Understand healthier ways to assemble homes
Know the benefits off of site home construction
Session sponsor:
Mitsubishi features high-efficiency heat pumps that reduce energy and allow your project to go all electric.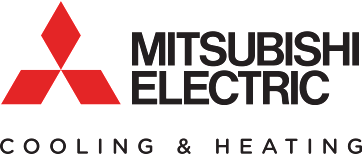 Instructor: Bill McDonald
My pure passion is to link healthiness and a healthy lifestyle with housing. Distilling this goal down, I've made large efforts in my career that now spans 8 years to focus the affordable housing unit on low energy use, healthy materials, and now - a user experience that is dialed in for the best case for healthy living.
Have questions about Can we build fast, offsite, right sized and foam-free homes that perform better? - Free CE Webinar? Contact GreenHome Institute